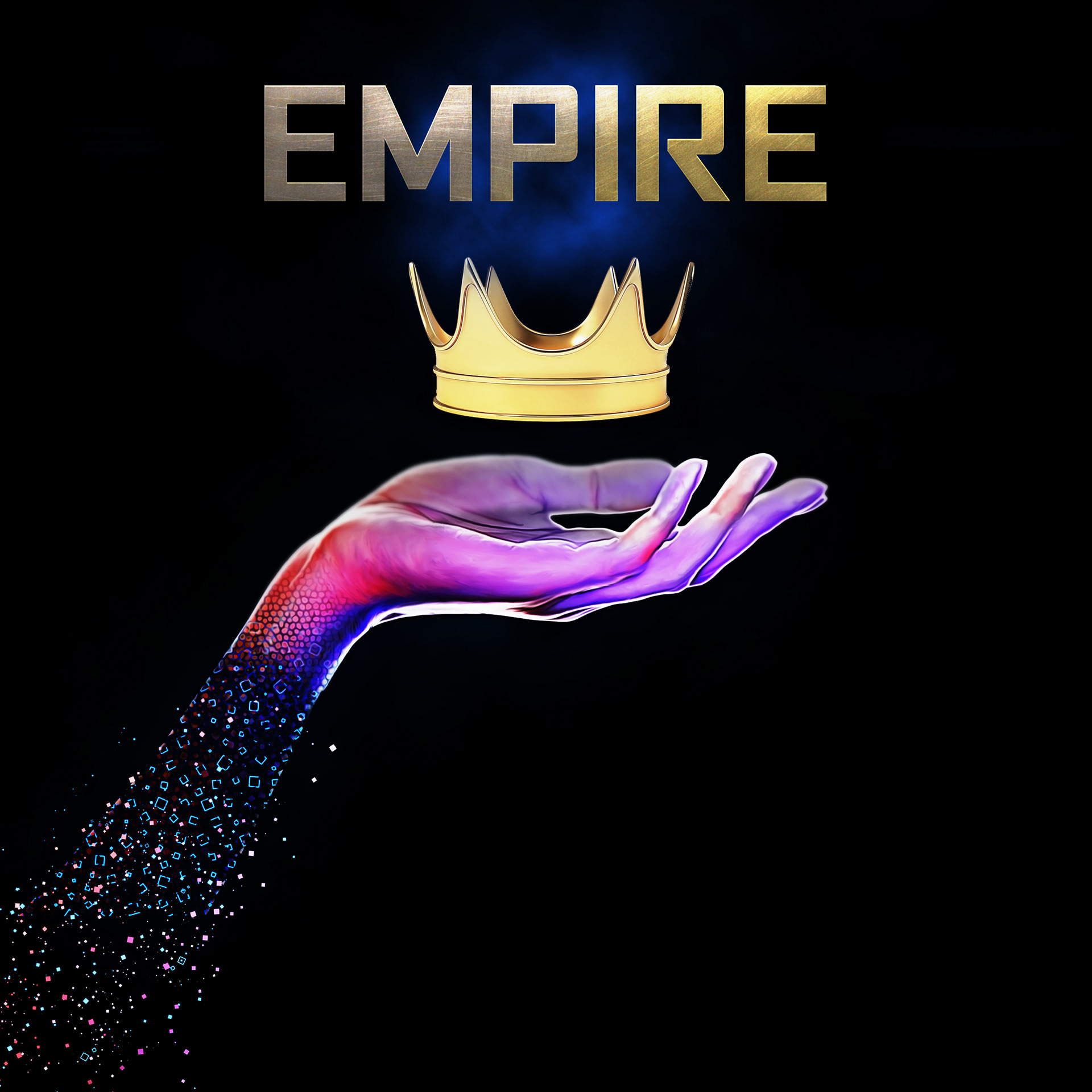 The Background:

Facing West is an alt pop group & Empire is their upcoming single.
They wanted a design inspired by the lyrics & had a bold cover. 
The Design:

 The cover uses a hand slowly forming from bits of data and a gold crown hovering above it. Placed on a dark bacground and using purples, pink to stand out on music websites like Spotify & iTunes.